What is Chiropractic Care?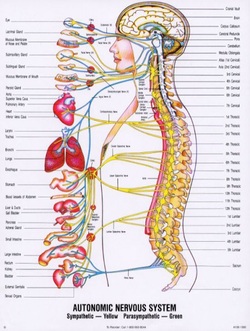 Chiropractic is an alternative form of health care that relies heavily on a well functioning nervous system. In order to have a healthy nervous system, the brain must be able to properly transmit messages to every part of the body. These messages are sent via the nerves and spinal chord. Any disruption can adversely effect the delivery of the messages to and from the brain. Thus, carrier interference causes pain.

The primary role of the Chiropractor is to adjust spinal misalignments in order to release external pressure off of the nervous system. A spinal misalignment is often the root of bodily dysfunction. In order to fully heal the area of pain, Chiropractors seek out the underlying issue that is causing the problem to persist. Once the pressure is released, the body is able to recover and function properly again. This is why some patients will come in for one problem and leave recovered from another. Releasing pressure from nerves is fundamental to healing and well-being.

Chiropractic care composes of complete physical, chemical, and emotional balance. Total well-being is absolutely necessary in maximizing health and minimizing "dis-ease" or disease which is why I base my practice on the Six Steps to Wellness and Quantum Neurology. These steps are necessary in achieving superior health.

---
What is a Spinal Adjustment?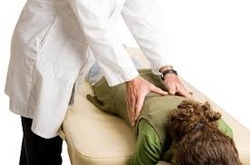 A Chiropractic adjustment is a procedure in which Chiropractors use their hands or a small instrument to apply a controlled, sudden force to a spinal joint. The goal of chiropractic adjustment, also known as spinal manipulation, is to correct structural alignment and improve your body's physical function.

---